PCCs and police services take action to prevent a lifetime of crisis and crime
Today, a strong coalition of Police and Crime Commissioners, police services and charities led by Revolving Doors Agency are calling on action to prevent young adults being pulled into the cycle of crime and crisis. 
Last year, over 50,000 cautions or convictions have been given to young adults (18-24) for relatively low-level and non-violent offences such as theft . Young adults, who come into the criminal justice system for relatively minor offences also have the highest rates of repeat offending . The government's own assessment  shows that these minor offences dominate the entire offending histories of adults who commit the highest volume of crime in their communities. 
There is a smarter way of dealing with repeat non-violent crime
The preventative measures taken by police and Youth Offending Teams, such as triaging into support services and restorative approaches, reduced the number of children entering the criminal justice system in the first place.  However, these approaches tend to cut off sharply at the age of 18, regardless of the individual's maturity or level of need.
There is also growing concern that those already in the criminal justice system are not being effectively dealt with. Trends are telling: the proportion of adults with a history of repeat offending is now at the highest ever level, accounting for nearly two fifths of the offending population. 
Poverty and trauma
Evidence shows that these offences are driven by persistent poverty and profound trauma. Our evidence also demonstrates that most local areas do not prioritise these needs in tackling repeat offending. 
Today, Revolving Doors Agency announces their partnership with the police and crime commissioners and police services in Cleveland, Durham, Humberside, Leicestershire, North Yorkshire, South Yorkshire and West Midlands. These trailblazers will provide much needed leadership and promote innovation to support young adults away from the criminal justice system.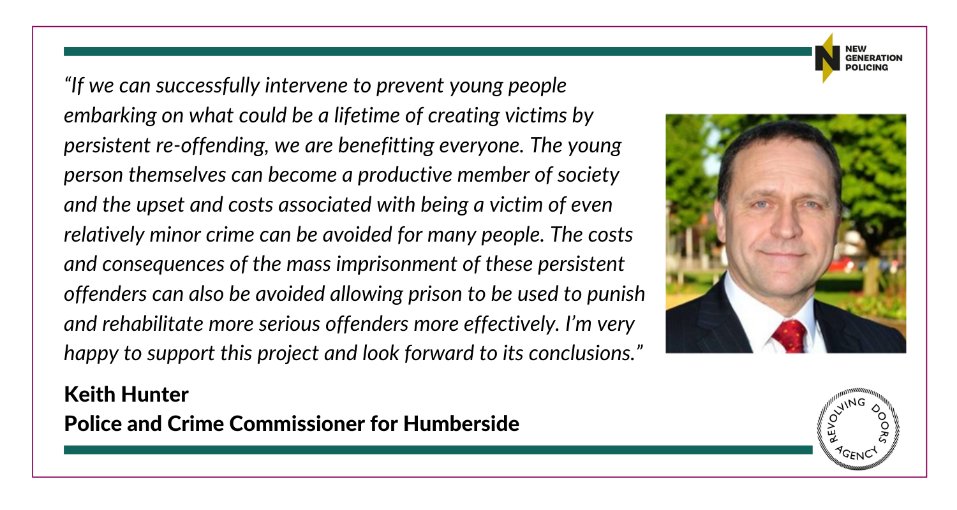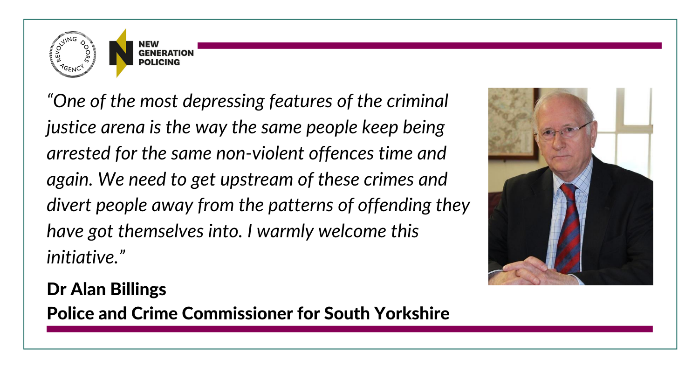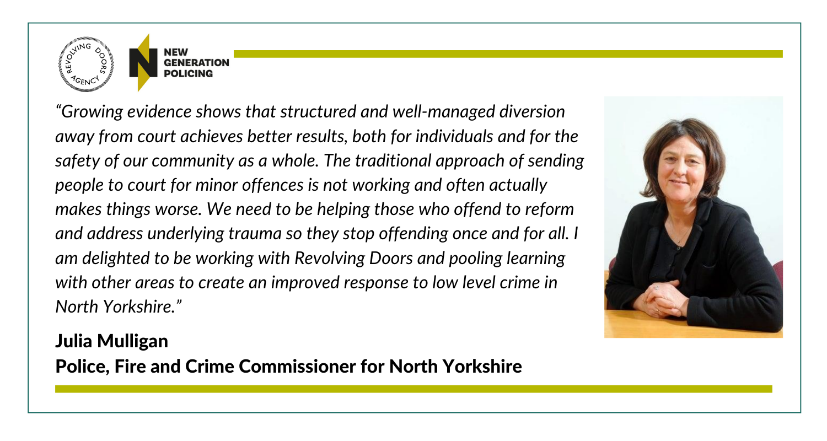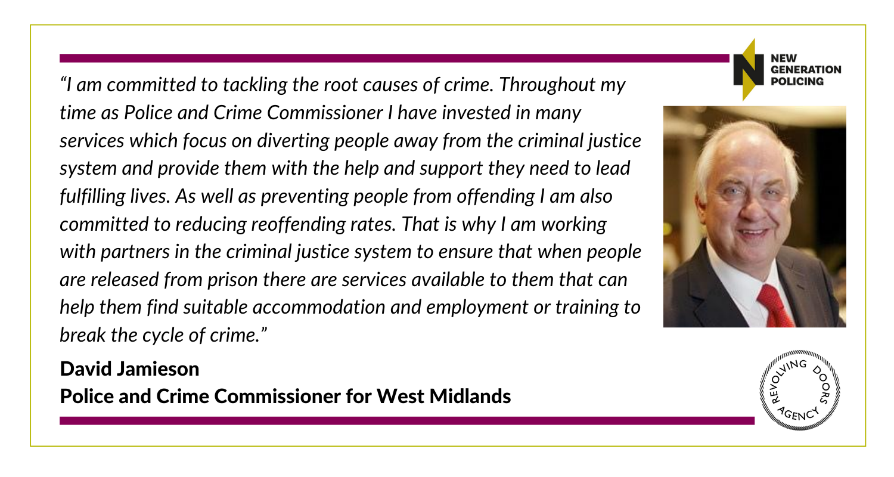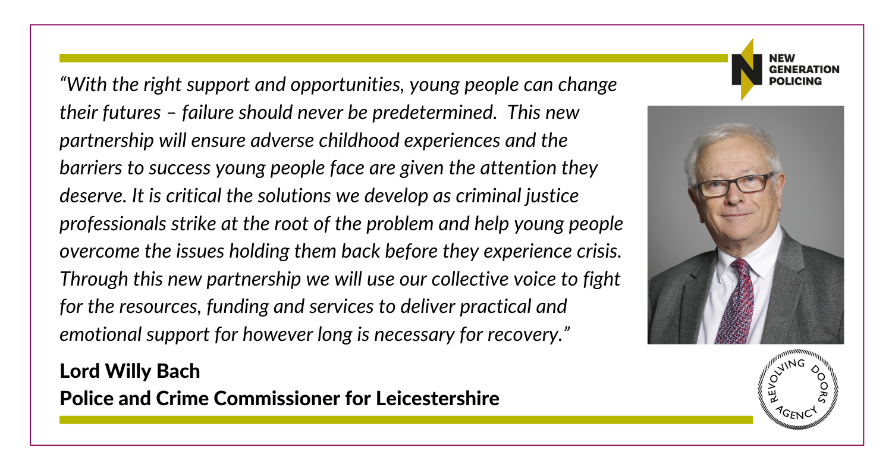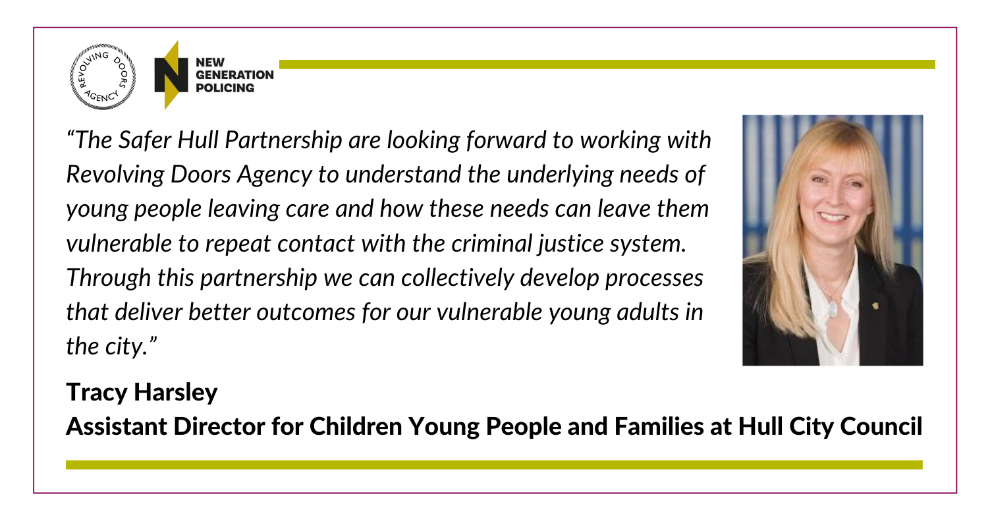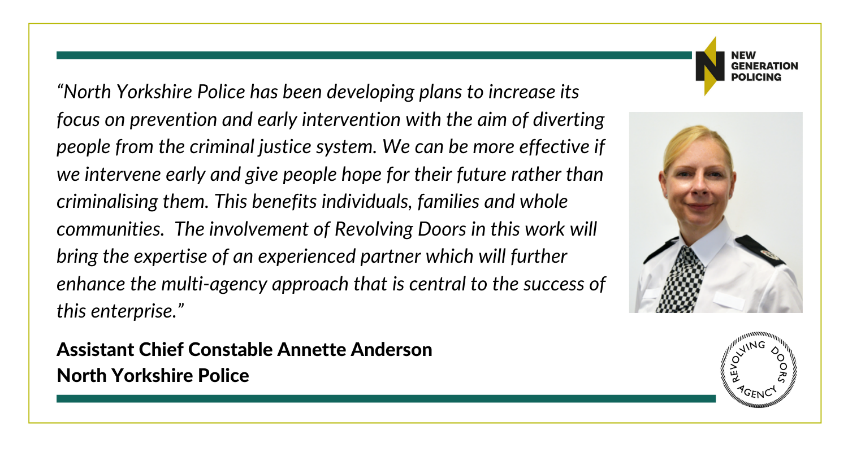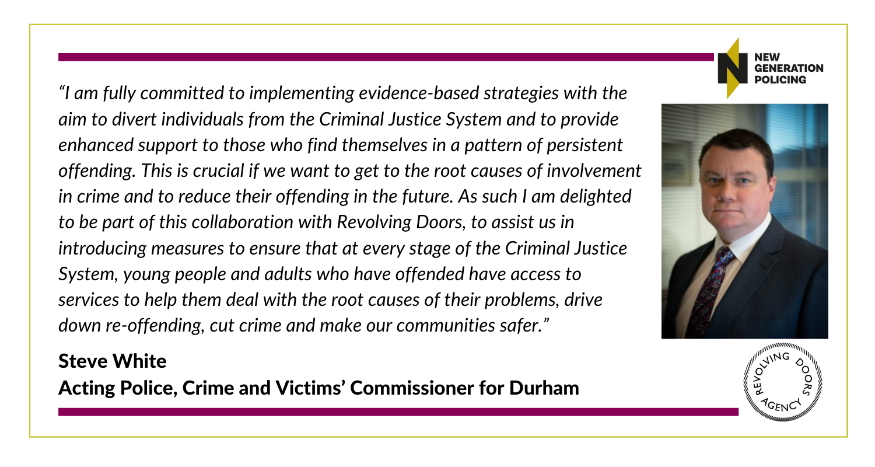 Nathan Dick, Head of Policy of Revolving Doors Agency said: 
"We are delighted to spearhead a strong coalition that will create a once in a generation opportunity to prevent the cycle of crisis and crime. 
"We know repeat low-level offending is driven by poverty, trauma and discrimination. These are crimes of despair.  If we address the causes of crime, we will make communities safer and free up our police to deal with more serious, organised and violent crime."
Professor Kieran McCartan said: 
"I am delighted to be part of the advisory board for this important policy programme. We are at a crisis point where young adults are being dragged into the depths of the criminal justice system for low-level offences. These partnerships will be key to navigate out of this. I am heartened to see the police services and commissioners are reflecting on the root causes: how do we put the person first, how do we heal wounds of past trauma, racism and poverty in a reflective way that helps prevent future offending"