Changing health in justice
Revolving Doors have been working with NHS England to pioneer a different way of doing things. A way the puts lived experience at the heart of decision making and service design. Below are a few examples of how we're changing the world (one step at a time).
The East Midlands Panel
The East Midlands Panel is a group of 12 people with lived experience who work with NHS England Health and Justice East Midlands Team to ensure lived experience is embedded into all its commissioning activities. The panel holds monthly meetings and participate in the commissioning of healthcare services in the secure estate – from the Health Needs Assessment, designing various service specifications, market stimulation events, reviewing bids and shortlisting a selection of potential healthcare providers.
The East Midlands panel also initiate their own activities. For example, after a panel member met the Governor of HMP Stocken (where he once served time), he was invited to help with the prison's drug strategy. Over the last 6 months the panel member has been supported to run numerous focus groups at HMP Stocken, collate the feedback, and prepare a report for the Prison's senior management. We hope and expect to see concrete outcomes from this work over the coming months.
Everyone has a story, but not everyone has a platform from which to tell it. We're speaking from our own experience but also from the experiences of so many others.
Last December, the East Midlands Panel were recognised for their local achievements and were awarded with the Antoin Akpom Achievements (AAA) award for their "inspirational work and positive contributions". Read panel member Sat's blog about the award ceremony.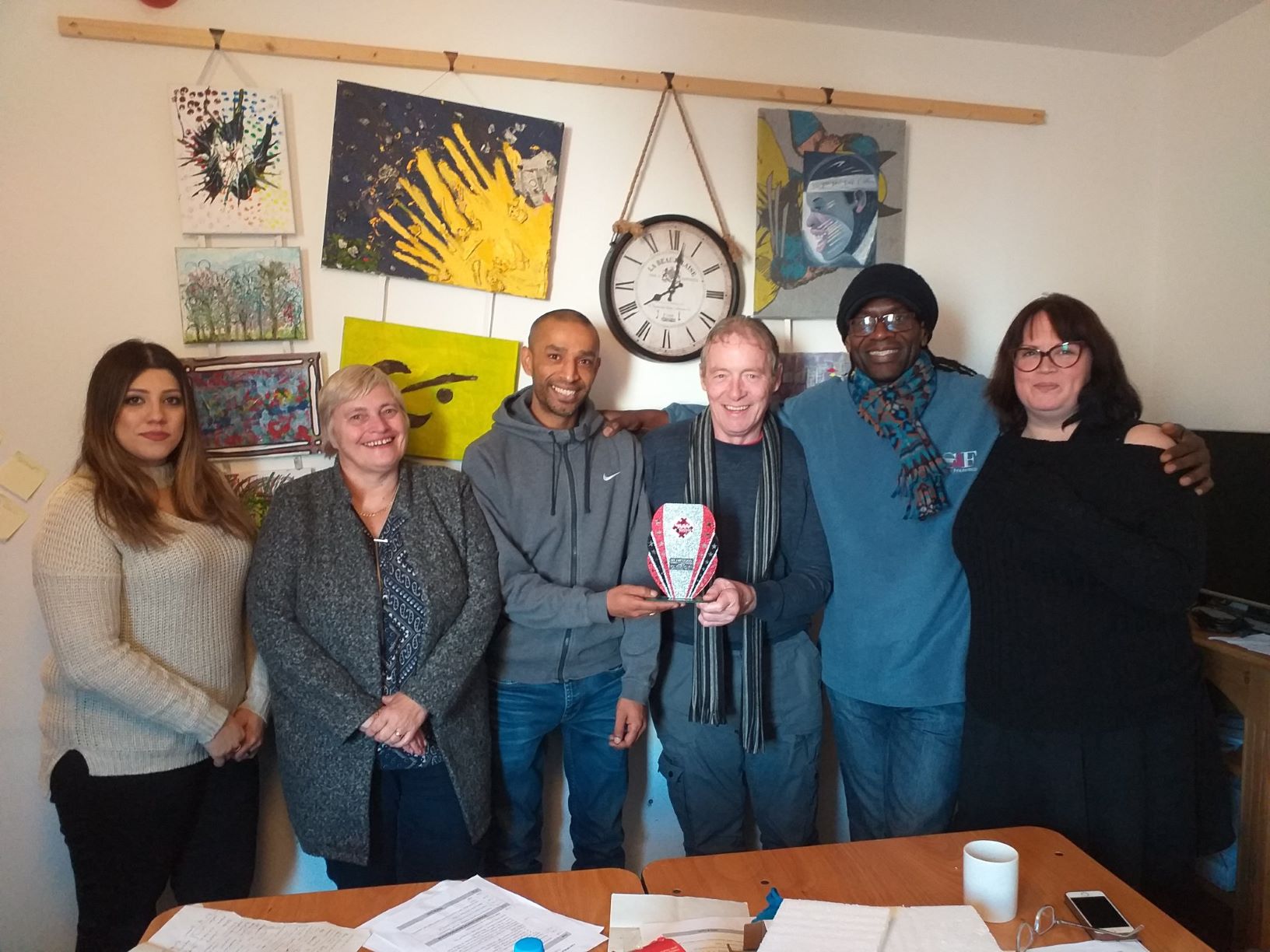 The National Lived Experience Team (LET)
The national Lived Experience Team (LET) also includes 12 members with lived experience but takes a broader perspective on healthcare across the justice system. The LET works with NHS England's Health and Justice national team to assist in the creation, design, and implementation of healthcare services across the secure estate in England. As well as contributing to consultations and pilots, the LET provides feedback into four non-custodial healthcare programmes:
Liaison and Diversion (L&D)
Community Sentence Treatment Requirement (CSTRs)
Healthcare in Courts – currently being designed and commissioned
Reconnect – 'through the gate' healthcare currently being designed
LET members were particularly instrumental in the design, implementation and roll-out of Liaison and Diversion. They championed the need for peer support within the service and persuaded commissioners and the national Programme Board to include it in the model. And with success! Liaison and Diversion has now been fully rolled out and paid Peer Support roles are being commissioned and integrated into all the services across England. 
The peer supporter is like a translator. They tell it in a different way, from a different perspective.
The national LET is now working closely with the NHS Community Sentence Treatment Requirement (CSTR) programme which is currently being piloted in 12 parts of the country. Together we are working to make sure this important service can be an alternative to prison for vulnerable people who need support for underlying issues.
Continuing our work – the digital age!
The Covid-19 lockdown has meant we have adapted to online meetings and events. However, we have seen the silver lining and learnt some valuable lessons which can be carried forward into the future. For example, engaging with people online means that we now have the skills and confidence to better engage with people who may struggle to physically attend our meetings. Equally, using Zoom for our meetings mean that participants who find it difficult to enter conversation can communicate through smaller breakout rooms or the chat box.
We are incredibly proud of how well the East Midlands panel and LET have adapted to the new circumstances and, now more than ever, we are committed to changing and improving healthcare in the criminal justice system.
Want to know more? Contact Dan.Slee@revolving-doors.org.uk